Machelle Ralls, "Missy"  has the espirit de corp, or sense of camaraderie, so many Texans share. With a strong work ethic and the gifts of southern grit and charm, Machelle's determination has been rewarded with a proven record of success. For the last 25 years she has dedicated herself to residential, commercial and investment real estate. In 2014 she joined 512 Realty specializing in UT Student leasing and sales.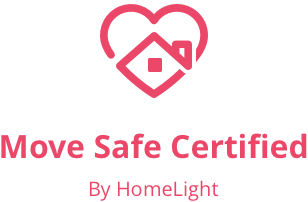 We know that buying or a selling a house is one of your biggest investments and we are here to help!  Check out below what some of our previous clients have to say about working with us!
Machelle was invaluably helpful to my wife and me throughout our entire home buying experience. She patiently sat with my wife in order to gauge what we were looking for. She used her great personality and instincts to contact other agents and sellers and in no time, found us the house that we wanted. Never would we have found it on our own. That was the easy part. Since this was our first time purchasing we had no idea what the process entailed. Machelle worked expertly with us, the seller and the mortgage company to make our dreams come true. She had our best interest in mind the whole way. We were so lucky to have found her and we are so blessed to know her.
Machelle is so wonderful to work with and she is not constantly in your face about making a quick decision. She held my hand through the whole process of finding the right home in our price range and she did a phenomenal job of negotiating our offer. Machelle is also so available anytime, day or night, and we had a 2 hr time difference. Also, Machelle put us in contact with the whole team we needed as far as loan officers, escrow agents, home inspectors, etc. AND we closed a week earlier than expected. Plus, Machelle has the cutest accent and is such a fun person to work with: Thank you so much, Machelle!
Machelle Ralls is one of those rare dynamo agents that has your best interest at heart. She stepped in to the sale of our home after it had been on the market two months. Our first agent was not moving our home. Machelle took control the very first minute giving us full confidence that she knew how to handle a home sale and took it to the next level of professionalism. Her and her team are top notch, communicating with you every step of the way and worked professionally with all agents. She worked tirelessly on our behalf following up immediately after every showing to get us the best possible offer. Her advice on how to handle the offer and interact with the buyer was invaluable. On top of all this, Machelle is a wonderfully genuine person!!! Truly blessed to now count her as a great friend!!
I happily recommend Machelle Ralls to anyone in need of an exceptional realtor. She is a tireless professional with great integrity, and she is a master at walking alongside her clients as she helps them navigate the home search and purchase processes. I first met Machelle when my son and daughter-in-law asked my husband and me to join them as they looked at houses. This was their first home purchase, and they were cautious. They had only a few days to look before deciding, and Machelle must have shown them thirty houses in three days. She was patient, she answered their questions based on her vast knowledge of the local market, and she never pressured them to make a decision. "You need to be happy with your decision," we heard her say many times. And indeed they were happy when Machelle showed them the house they ultimately purchased. They also had confidence that they had made a good choice because they had Machelle's input. My husband and I also purchased a house that Machelle found for us. Our process was very different, as we are retired, and were in no rush to purchase. I explained to Machelle that I wanted to move but that my husband wasn't interested, and she still made time to show me houses, even with no sale on the horizon. She did a masterful job navigating the space between a married couple who didn't agree on the need to buy a new house. Because she listens so well, she knew what both of us wanted, and she found the perfect house for us. We would have never found it just working through Zillow on our own. Again, her knowledge and experience made the process easier for us because we had a trusted professional working with us and for us. Anyone looking for an incredible realtor who will give them solid, honest information and represent them well in the home purchase process would be pleased to work with Machelle Ralls.
In one easy step, you can instantly view homes that meet your criteria!
Have a question, want to view a property or need a free home valuation - we are here to help!